Welcome to our Monthly Newsletter!
​
We are excited to bring you the latest updates, news, and insights from our community. Each month, we'll be curating a collection of engaging content to keep you informed, entertained, and inspired.
​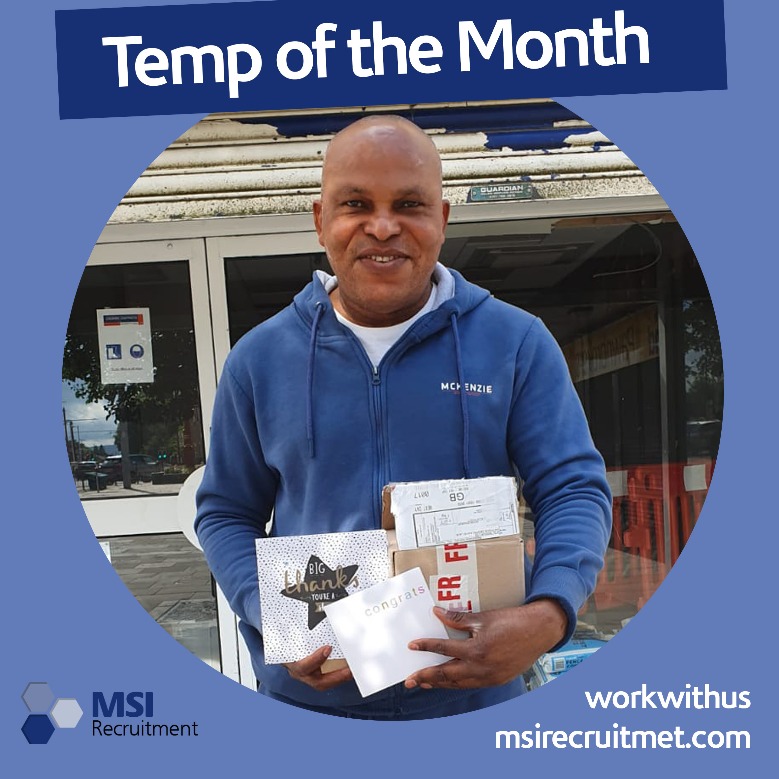 ​
Temp of the Month August
​
Congratulations to Victor, one of our fantastic Support Workers, on winning Temp of the Month August! Your hard work, dedication and loyalty to us has not gone unnoticed. You have truly shone as a valuable member of the team, and this well-deserved recognition is a testament to your exceptional skills and commitment.
We hope you enjoy your gifts! Each month we celebrate our candidates that go above and beyond.
​​


This month we meet our Senior Consultant and Team Leader, Jake.
I enjoy working at MSI because it is a very diverse company. Diversity brings together a mix of experiences and viewpoints, leading to a more creative and innovative workplace.
Away from work, I am a social person who loves music and dancing.
My passion is football! I support my team West Ham and enjoy traveling across the country to support them when possible.
​
MSI support Mind!
Several members of the MSI team have signed up to run the Royal Parks half marathon, and will be running and fundraising for the event.
As a South London-based company, we are very proud to be supporting Lambeth and Southwark Mind.
Pictured below are the two Jacks preparing for the run. Jack Wilmott, our Head of Manager, and Jack Mcleod, our Maintenance Manager.
More news on this event will follow in the coming months.
​​