Working as an agency nurse can be a great career choice, and will definitely provide you with a wide variety of interesting work. You could be working in a wide range of healthcare environments and have to be able to hit the ground running.
MSI have collected some useful resources that will help you to be prepared for anything and get the most out of your agency nursing role.
Staying up to date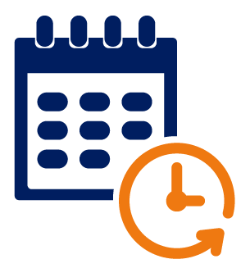 As an agency nurse, it can be tricky keeping up with the latest developments in your profession. Here are some UK nursing websites that you might want to bookmark:
The RCN is the world's biggest union and looks after the interests of Nurses, Midwives, HCAs and students in the UK. Both the main RCN website and its magazine, the Nursing Standard, website have wealth of resources for busy nurses.
The UK's best-selling nursing magazine and largest nursing website, Nursing Times publishes the latest news and opinion and also has a clinical archive of over 5k double-blind peer reviewed articles.
The latest useful news and developments from the world of UK nursing. This website also has a useful NHS Annual Leave Calculator and NHS Pay Scales.
Skills for Health is a not-for-profit organisation committed to the development of an improved and sustainable healthcare workforce across the UK. They also have a large number of case studies and reports, as well as guidance documents on their website.
The NMC is the regulatory body for Nurses and Midwives in the UK. Their website shows the Code of Conduct that all UK nurses must comply with.
Understanding NHS jargon
There are hundreds of specific terms, abbreviations and acronyms used in the NHS and however experienced you are, you may not be familiar with all the terminology used in every role. Here are a couple of useful resources for checking specific healthcare jargon:
Gives you the definitions for more than 1,000 acronyms and abbreviations commonly used in the NHS.
TLAP's jargon buster is a directory of Plain English definitions of commonly used words and phrases in health and social care.
Useful equipment for agency nurses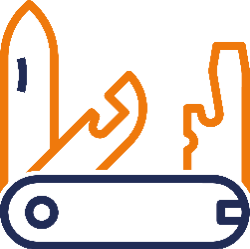 One of the best ways to get the most out of your agency nursing career is to be prepared for every assignment before it starts. Obviously you'll need your ID badge and uniform, but here are a few more basic items you may want to consider investing in to make your life easier when working shifts:
With lots of pockets for all your equipment, this organiser can be slipped into your tunic pocket or looped onto a belt and keeps everything you need easily accessible.
Nurses have always had hard working hands, and extra levels of sanitisation can be particularly tough on your skin. This hand cream has excellent reviews for helping to keep hands soft.
A basic fob watch is an essential bit of kit for any nurse and silicone versions are easy to keep clean and hygienic. This website has a great selection in different patterns that can come with extra options like a pulse counter, date function, digital dial and a magnetic brooch.
With a power bank portable charger you can keep your mobile devices charged wherever you might be.
Ear Savers
When you're wearing PPE all day, ear protectors can keep your face mask more comfortable and stop it hurting your ears. You can get basic extender straps or headbands that both keep your hair back and have buttons to attach a face mask.
Managing stress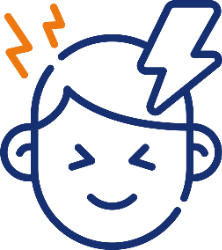 While nursing can be one of the most rewarding careers out there, it can also undoubtedly be stressful at times, particularly during the current health crisis. Here are some great resources that you can use to help reduce and manage stress and anxiety:
Published by the RCN, this booklet provides advice on how you can reduce stress and manage your responses more effectively, and what to expect from your employer in terms of support.
Set up by the mental health charity Mind, Our Frontline provides 24/7 emotional support, by call or text with trained volunteers, or online resources, to all the workers who have been on the frontline throughout the COVID-19 pandemic.
Employee coaching agency We are Beyond have put together a free toolkit with 8 of the most effective tools to help reduce stress & anxiety and improve resilience and wellbeing, which has been downloaded over 30,000 times by NHS staff and key workers.
​
---
​
​Do you have any resources you find particularly useful that we should add to this list? Let us know.
​
If you're looking for agency work, MSI can help.
​
You can register on our website (make sure you attach your cv) or get in touch on temp.nursing@msigroupltd.com.
​
​
Browse our latest agency nursing jobs
​