​Hello! My name is Wendy and I have worked for MSI in my role as Clinical Interviewer for almost six years. My background was as a nurse and currently as midwife; roles which I have undertaken since 1979. Having worked in the NHS for all of that time, I am now fast approaching 43 years in the profession working clinical on the front line in York NHS Trust in North Yorkshire.
​
As a senior practitioner I am always interested in innovations in practice that are beneficial, cost effective and environmentally friendly.
​
Over the years in my various roles, I have seen practices and infection control measure alter dramatically, to such a point that the environmental footprint left by the healthcare profession has not only become a area of concern, but something that impacts on our global health and future.
​
With this in mind, I wanted to share with you the implementation of low-cost, high-benefit pain relief for women in labour, which is being used in pockets of services around the globe. This innovation reduces the need for epidurals for many women and the cycle of medicalisation and intervention that follows. Sterile Water Injection (SWI) works on the 'gate pain theory' and blocks the pain caused by occipito- posterior (OP) presentation - commonly referred to as back labour. Posterior presentations of the occiput are historically known to prolong labour, with an increase in instrumental deliveries, perineal trauma and increased pain for women throughout labour.
​
SWI is the administration of 0.1 ml of sterile water in 4 areas around the lower back sacral area, thereby blocking the pain of the OP, but not the labour contractions. It costs next to nothing to administer, is simple to do, and lasts for between 2-4 hours; allowing the mother to have an active upright posture and birth. In doing so, it facilitates the ability to change positions to encourage the fetus to rotate into an anterior position and maintain normality. The downside of SWI is that the administration causes a bee sting pain in the back that lasts for about 30 seconds and a reddening of the skin and local reaction that settles within 10 minutes. All very minimal, given the discomfort and distress of having an epidural for many women in labour, but also empowering them to remain mobile and active in labour.
​
Another recent innovation is reducing the impact of the greenhouse gas effect of Entonox (Nitrous-oxide). It has been shown that Entonox is around 300 times more damaging to the environment than carbon-dioxide alone. However, the use of a mobile destruction unit (MDU) can 'crack' the exhaled nitrous oxide into harmless oxygen and nitrogen; reducing the greenhouse effect on the environment and the risk of exposure to staff while they are at work. The roll out of MDU in maternity units, A&E and theatres could reduce the detrimental effects on our planet, giving climate-friendly analgesia for those that need it.
​
---
​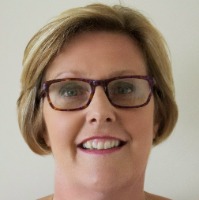 About the author
​
Wendy Beagles is a Registered Nurse and Midwife with a BA Hons Health and Social Care, currently working at York and Scarborough Teaching Hospitals NHS Foundation Trust. She also works as a Clinical Interviewer with MSI Group.
​
​
​
​