I recently attended the October 2021 RCM Conference. The theme of the conference was "Together we can" and it focused on three main areas:
​
Together we can improve maternity safety and outcomes.

Together we can make working lives better.

Together we can build a stronger profession.
​
The opening speaker for the conference was Dr Thomas Kitchen, Consultant Anaesthetist & Deputy Director of Health for Health Professionals Wales. His speech was entitled "Together we can restore ourselves." This gave an overview of self-help techniques and was empathetic, inspirational and motivating. The focus was on a restorative and person centred approach and as a consequence, I took the time to reflect on how I was feeling and how the pandemic had affected my life and that of my family. During my clinical work, I also took opportunities to talk my team. It became clear that as the pandemic creeps on, our colleagues and friends are feeling a sense of realisation that this situation isn't over yet and that many were feeling anxieties and a sense of foreboding.
​
These concerns were expressed by registered nurses, students, and support workers, who were genuinely feeling overworked and almost in despair; to the point of leaving the profession altogether. We have worked so hard, and in some of the most challenging circumstances, to secure this unpredictable disease and to maintain safety for our patients and families. For many, the start of this winter and the pressures may feel like ground hog day and here we go again.
​
So, what can we do to rebuild ourselves? I think it's important to realise there isn't one stock answer, as this is such an individual thing.
​
I am encouraging each and every one of us to take time for personal and professional reflection, to dig deep within ourselves and find the resilience and strength to keep going. Research for yourself ways of personal restoration and find the strength to make the changes that are needed.
​
As they say, "no one is an island," so if you are experiencing difficulties, reaching burnout or feeling low, be open and honest with yourself first. Find the help and support which is out there and do everything in your power to move forward with positivity.
​
And if you are able, take some time to offer that extra hand and ear for colleagues who may be struggling too.
​
Being in the caring profession was never going to be an easy ride, but our training allows us to negotiate the twists and turns the road ahead gives us.
​
The Department of Health (DoH) says that "we all need good mental health and wellbeing – it's essential to living happy and healthy lives, and can help us sleep better, feel better, do the things we want to do and have more positive relationships. It can also help us deal with difficult times in the future."
​
The website for the DoH campaign: Better Health - Every Mind Matters gives lots of useful advice to achieve these aims, including:
​
​
Please take time out for yourself by doing a little thing every day to make you happy, whatever that might be, it can only do you good.
​
So go on, indulge yourself, you actually deserve it!
​
​
Further reading
​
Now is the time to give permission to our nurses and midwives to pause, reflect and restore - Gemma Stacey, Nursing Times
​​
Supporting nursing and midwifery professionals during the Covid-19 pandemic - NMC
​
Self Care - RCN
​
​
---
​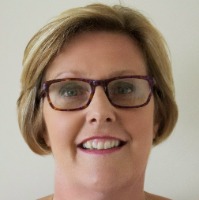 About the author
​
Wendy Beagles is a Registered Nurse and Midwife with a BA Hons Health and Social Care, currently working at York and Scarborough Teaching Hospitals NHS Foundation Trust. She also works as a Clinical Interviewer with MSI Group.
​
​
​